Sarah Cooper is a curator, writer, and art historian based in Los Angeles.
She is the Public Programs Specialist for performance at the J. Paul Getty Museum, where she directs the experimental performance series
Ever Present
, among other programs.
She has organized programs featuring artists and musicians including Kim Gordon, Simone Forti, Brendan Fernandes, Patti Smith, Lonnie Holley, Martin Creed, Midori Takada, Helado Negro, Moor Mother, David Wojnarowicz, Derek Jarman, and Solange Knowles.
In addition, Sarah has held positions at The Museum of Modern Art and the Guggenheim Museum in New York, the Royal Academy in London, and the Andy Warhol Museum in Pittsburgh.
She holds a Master's Degree in Art History from Hunter College, New York. Her thesis,
Expanding Experimentalism: Popular Music and Art at the Kitchen in New York City, 1971-1985
, explores the creative output of artists' bands and the relationship between popular music and avant-garde performance practices.
sarahannecooper [at] gmail.com
Allah Las
Reverberation Radio
Art by Robbie Simon
May 19, 2018
Off the 405
Getty Museum, Los Angeles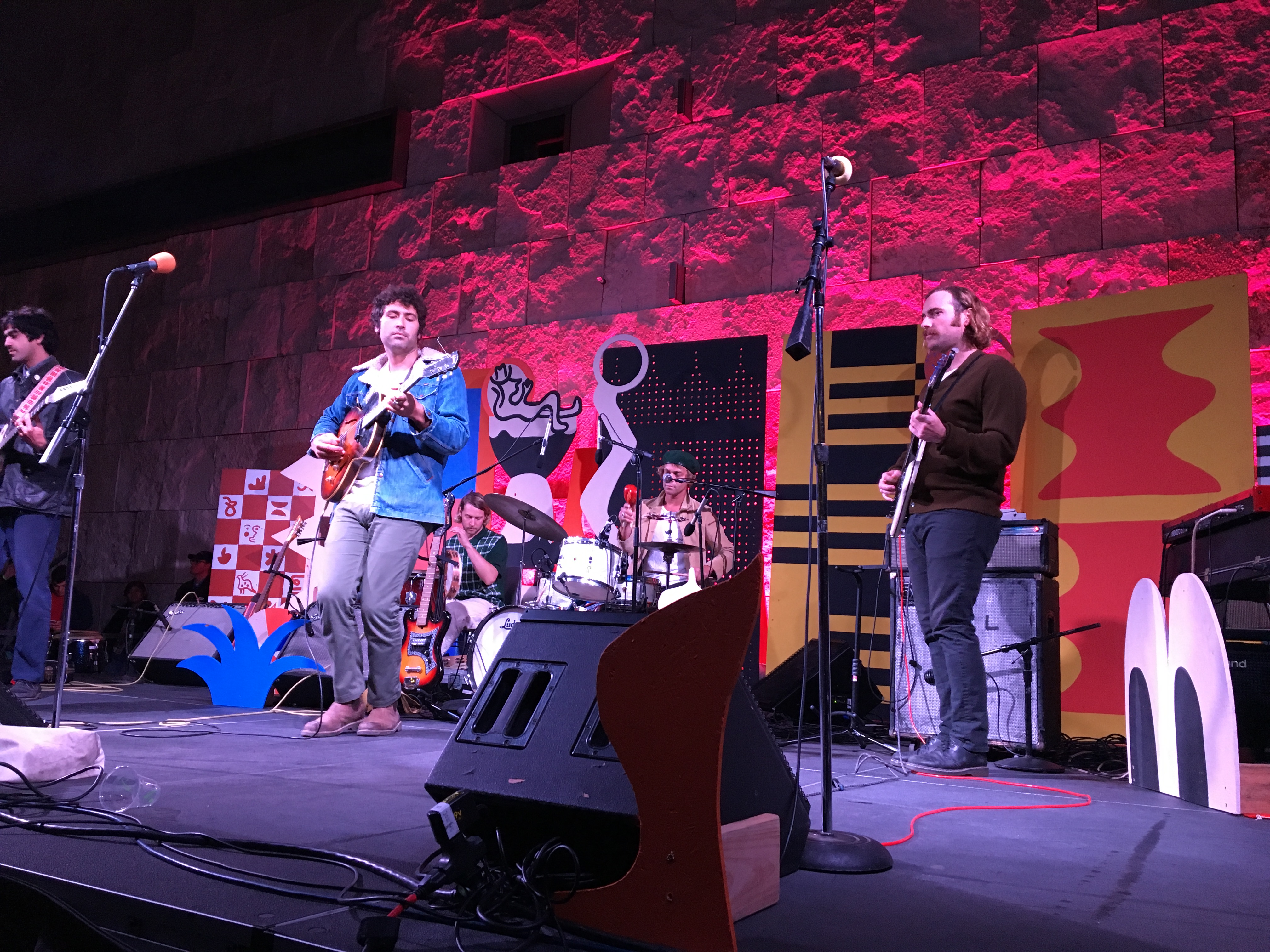 California pop and garage rock revivalists Allah-Las formed in 2008, when the members were working at L.A.'s legendary record store Amoeba Music. Forging a sound steeped in sun-bleached nostalgia, they pull inspiration from the British Invasion, West Coast psychedelia, surf, and garage rock. They recorded their third full-length album, 2016's acclaimed Calico Review, on vintage equipment at the revived Valentine Recording Studios, a storied spot used by the Beach Boys, Stan Kenton, and Frank Zappa. Recording early on with noted L.A. producer Nick Waterhouse, Allah-Las have risen to play major fests like Coachella and Desert Daze in recent years. Most recently, Allah-Las released Covers #1, which wields an "inherent lightheartedness, but the weight of a certain melancholy is palpable," a VICE critic wrote, comparing it to the quintessential paradox of life in Los Angeles: "a place where the nightmare of rush hour coincides with the ethereal beauty of golden hour."