William Tyler + Noveller
June 16, 2017
Friday Flights
Getty Museum, Los Angeles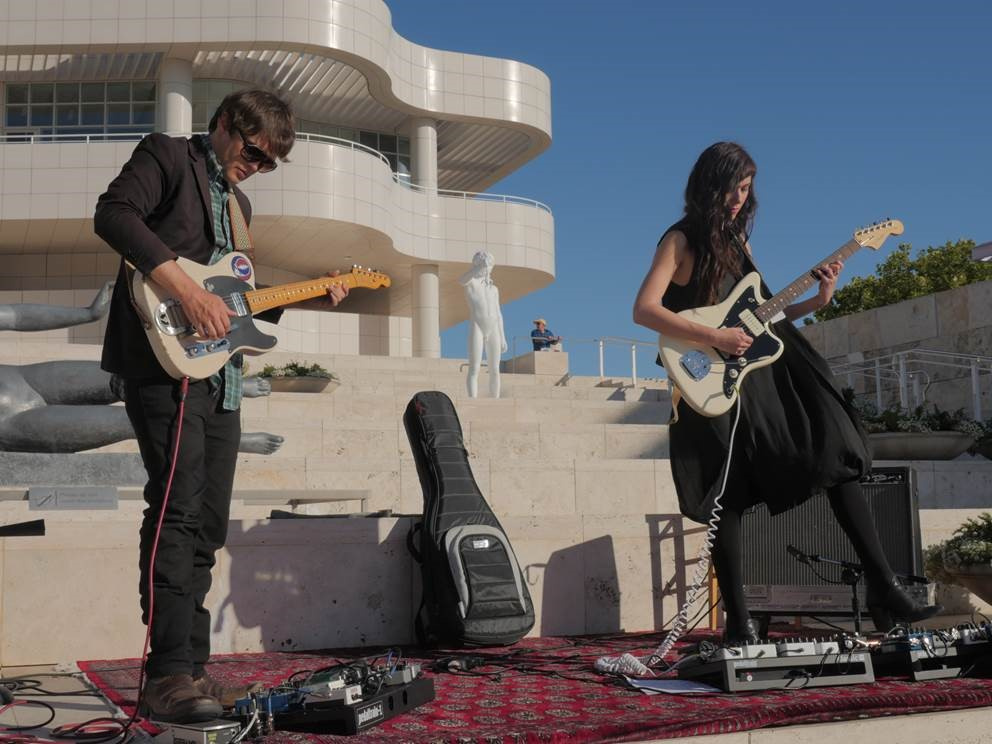 Two extraordinary solo guitarists, William Tyler and Noveller (Sarah Lipstate), who draw from radically different ends of the musical spectrum, perform together in a special collaboration, blending their unique approaches to the instrumental narrative.

Nashville-native William Tyler is known for his intricate fingerpicking style that creates dramatic sonic landscapes mining the complexities of the American experience. A one-time member of Lambchop and Silver Jews, Tyler has release four critically acclaimed albums since 2010 which have led to several U.S and international tours, and collaborations and performances with Hiss Golden Messenger and Wilco.

Noveller is guitarist and composer Sarah Lipstate, whose avant-garde and darkly cinematic aesthetic is built from pushing the limits of the Fender Jazzmaster through endless permutations of effects and experimental processes to create spacious and urbane dreamscapes. Having released several recordings as solo performer, Noveller has toured with St. Vincent, Radiolab, Xiu Xiu, the Jesus Lizard, and recently was sought out by Iggy Pop, who asked her to be his opening act on his Post Pop Depression tour in 2016.