Sarah Cooper is a curator, writer, and art historian based in Los Angeles.
She is the Public Programs Specialist for performance at the J. Paul Getty Museum, where she directs the experimental performance series
Ever Present
, among other programs.
She has organized programs featuring artists and musicians including Kim Gordon, Simone Forti, Brendan Fernandes, Patti Smith, Lonnie Holley, Martin Creed, Midori Takada, Helado Negro, Moor Mother, David Wojnarowicz, Derek Jarman, and Solange Knowles.
In addition, Sarah has held positions at The Museum of Modern Art and the Guggenheim Museum in New York, the Royal Academy in London, and the Andy Warhol Museum in Pittsburgh.
She holds a Master's Degree in Art History from Hunter College, New York. Her thesis,
Expanding Experimentalism: Popular Music and Art at the Kitchen in New York City, 1971-1985
, explores the creative output of artists' bands and the relationship between popular music and avant-garde performance practices.
sarahannecooper [at] gmail.com
Image Frolics:
A meander through the archives of Dubbed in Glamour,
three days of spectacle and extravagance organized by Edit DeAk in 1980 at The Kitchen

Part-lecture, part-performance, organized as an opening act for the Bush Tetras and Ann Magnuson.
Zebulon, Los Angeles on September 7, 2022.




Based on my on-going research about Edit DeAk and my text commissoned by The Kitchen for OnScreen, their online magazine, published in 2021.

Including a tribute to Mudd Club act Ex Dragon Debs, and their signature rendition of Kraftwerk's "Showroom Dummies," performed by Julianna Barwick, Claire Evans, Jiha Lee, Carolyn Pennypacker Riggs, and Jacqueline Falcone, with accompaniment by YACHT's Jona Bechtolt and Rob Kieswetter.

Also included was a live reading of Dubbed in Glamour emcee Cookie Mueller's iconic short story "Height Ashbury" by Los Angeles Review of Book's editor Kate Wolf.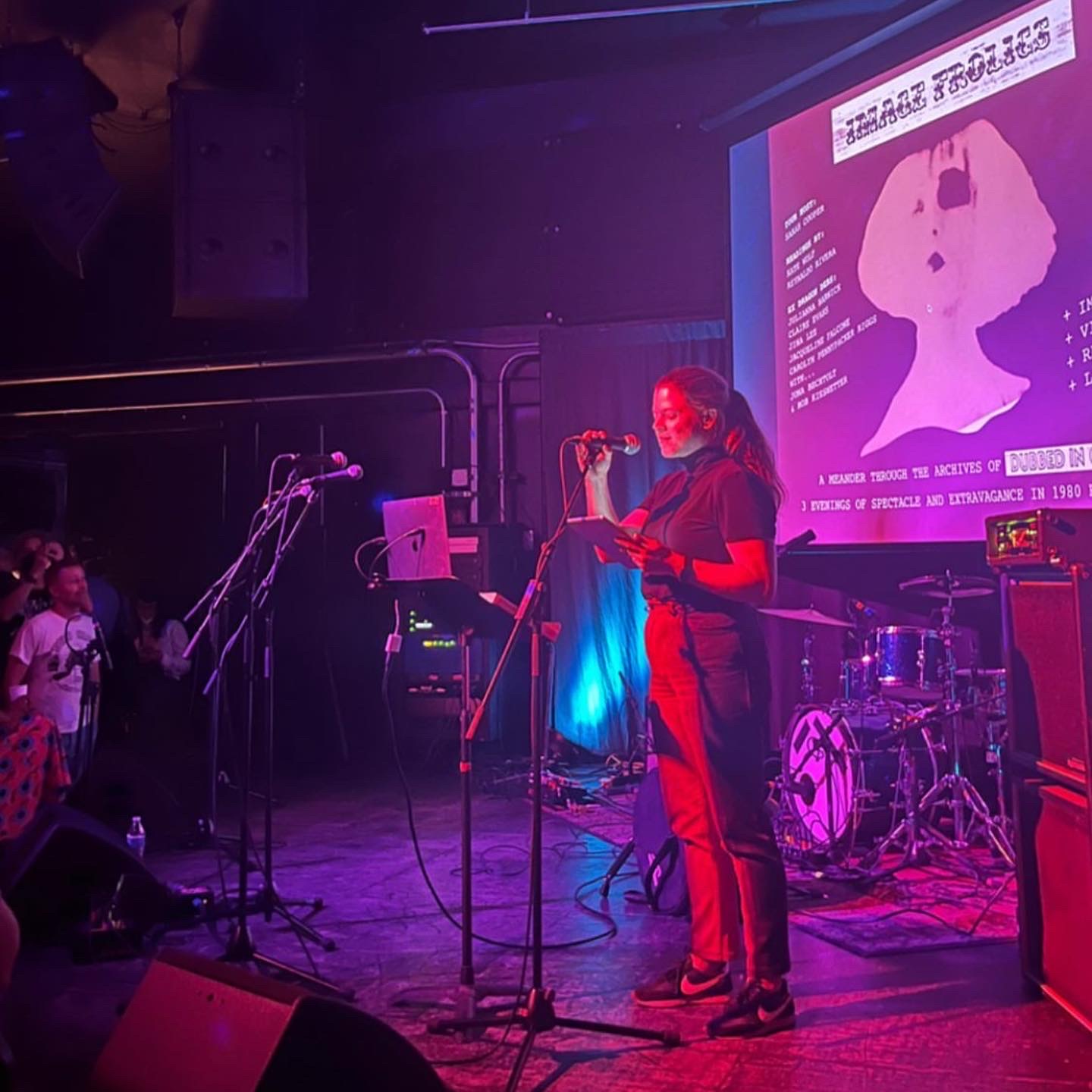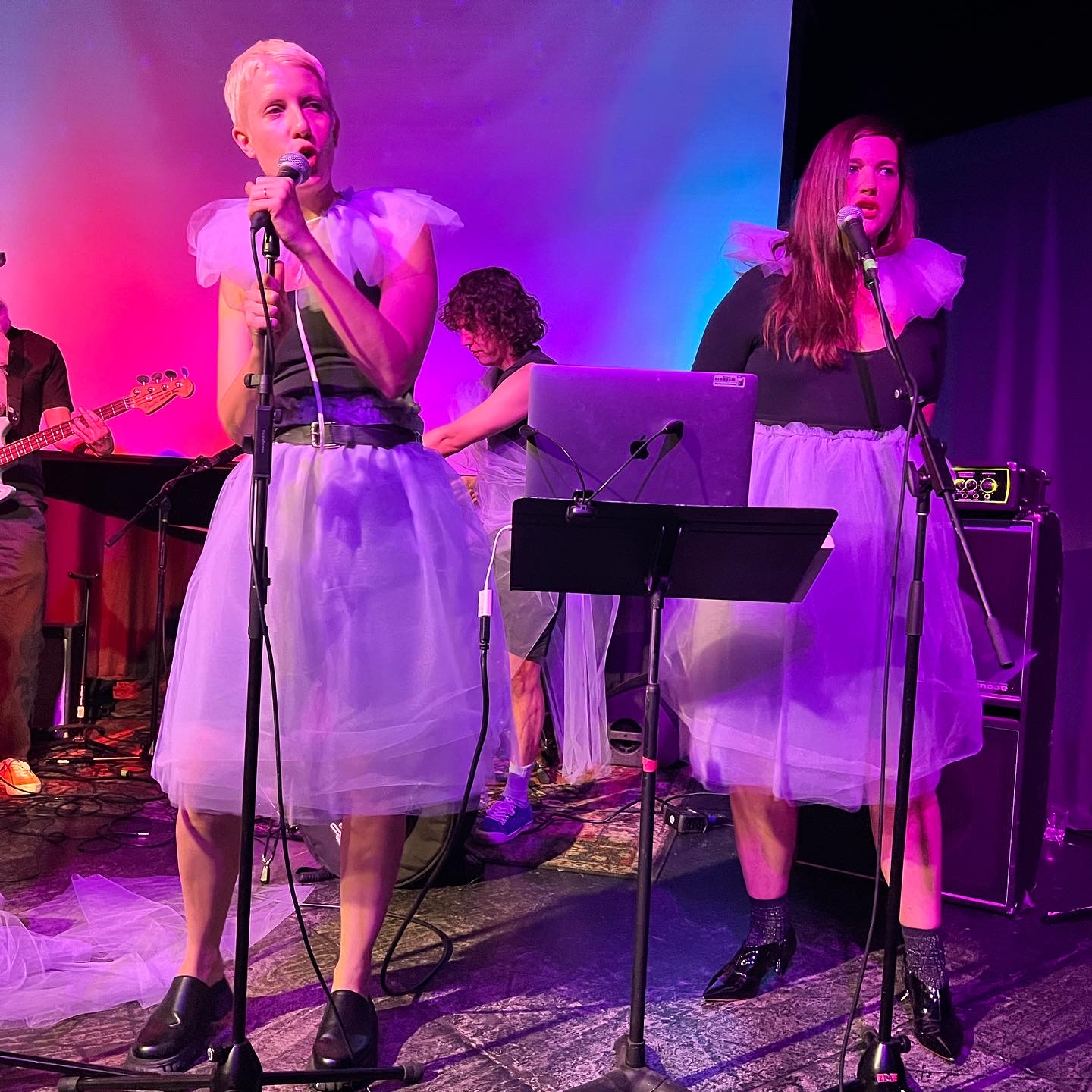 .