Sarah Davachi
June 29, 2018

Friday Flights
Getty Museum, Los Angeles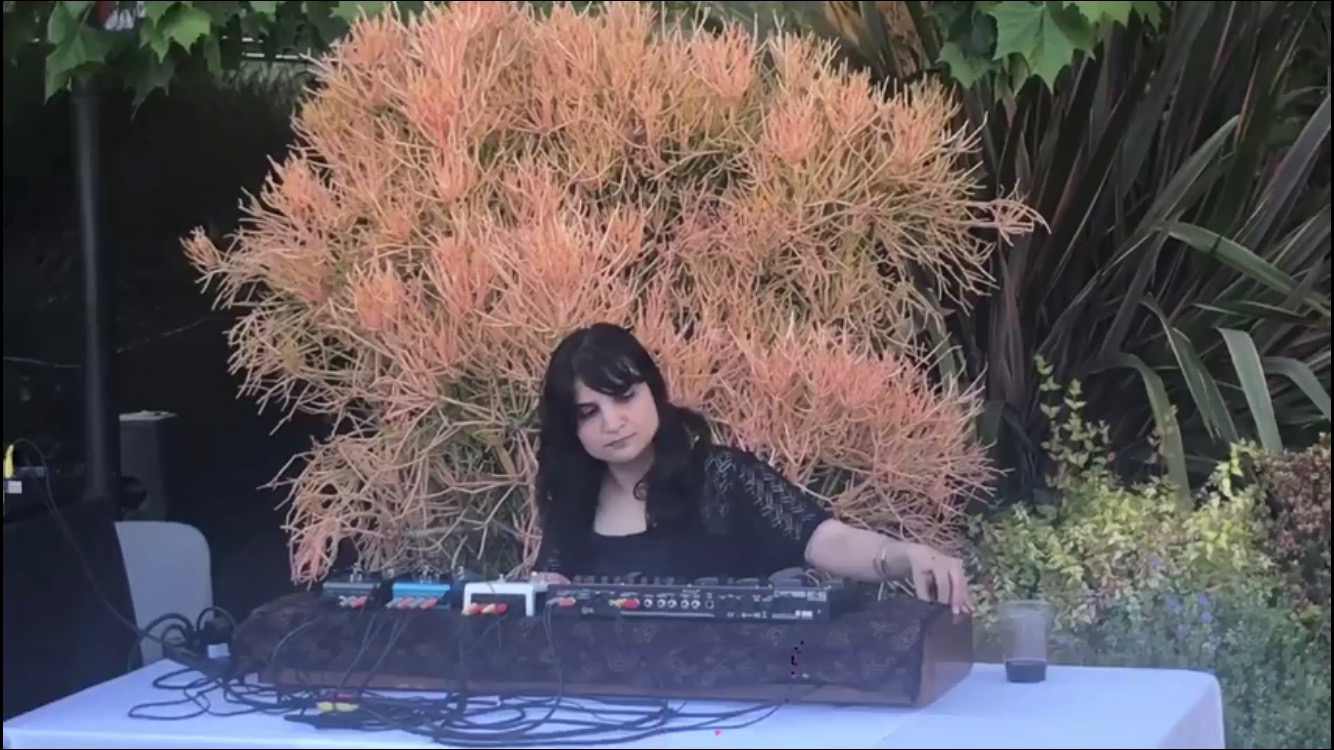 Sarah Davachi is the latest in a string of experimental electronic musicians invited to create experiential soundtracks to Robert Irwin's Central Garden as part of the Friday Flights series, following previous iterations by M. Geddes Gengras, Sam Rowell, Madalyn Merkey, and John Wiese. Davachi is among the preeminent emerging composers and performers of electroacoustic music.

Her site-specific—and site-transformational—compositions explore intimate aural spaces, utilizing extended durations and simple harmonic structures that emphasize subtle variations in overtone complexity, temperament and intonation, and natural resonances. A graduate of the renowned program for experimental and electronic music at Mills College in Oakland, California, Davachi is informed by minimalist tenets of the 1960s and 1970s, baroque leanings toward slow-moving chordal suspensions, and experimental production practices within the studio environment. In addition to her recorded output, including Let Night Come on Bells End the Day released this March by Recital Records, Davachi has toured extensively across the globe and has shared the stage with artists such as Donald Buchla, Morton Subotnick, Grouper, Alessandro Cortini, Robert Aiki Aubrey Lowe, and filmmaker Paul Clipson.