We of Me
Molly Surno with Brian Chase
July 14, 2017
Friday Flights
Getty Museum, Los Angeles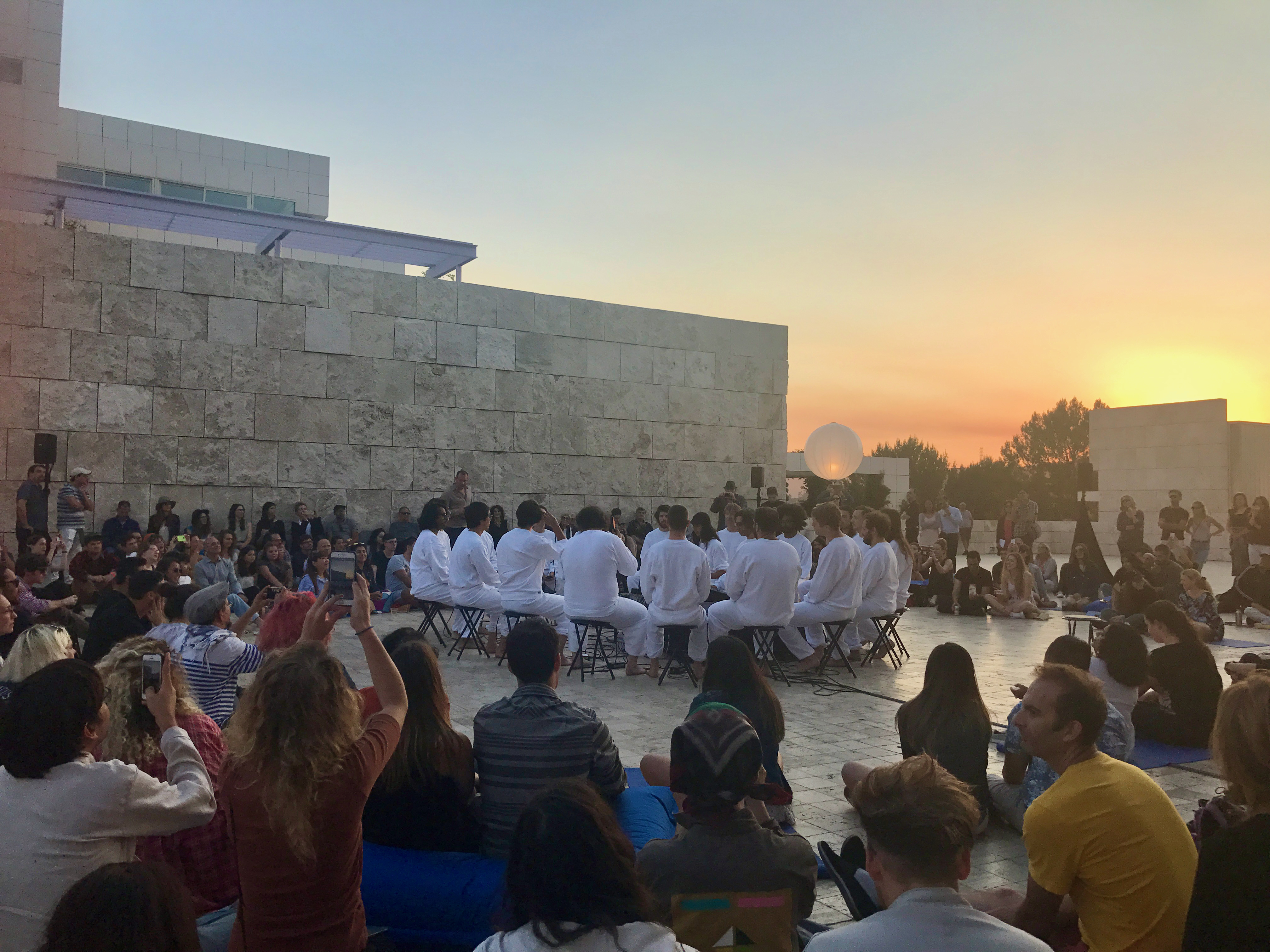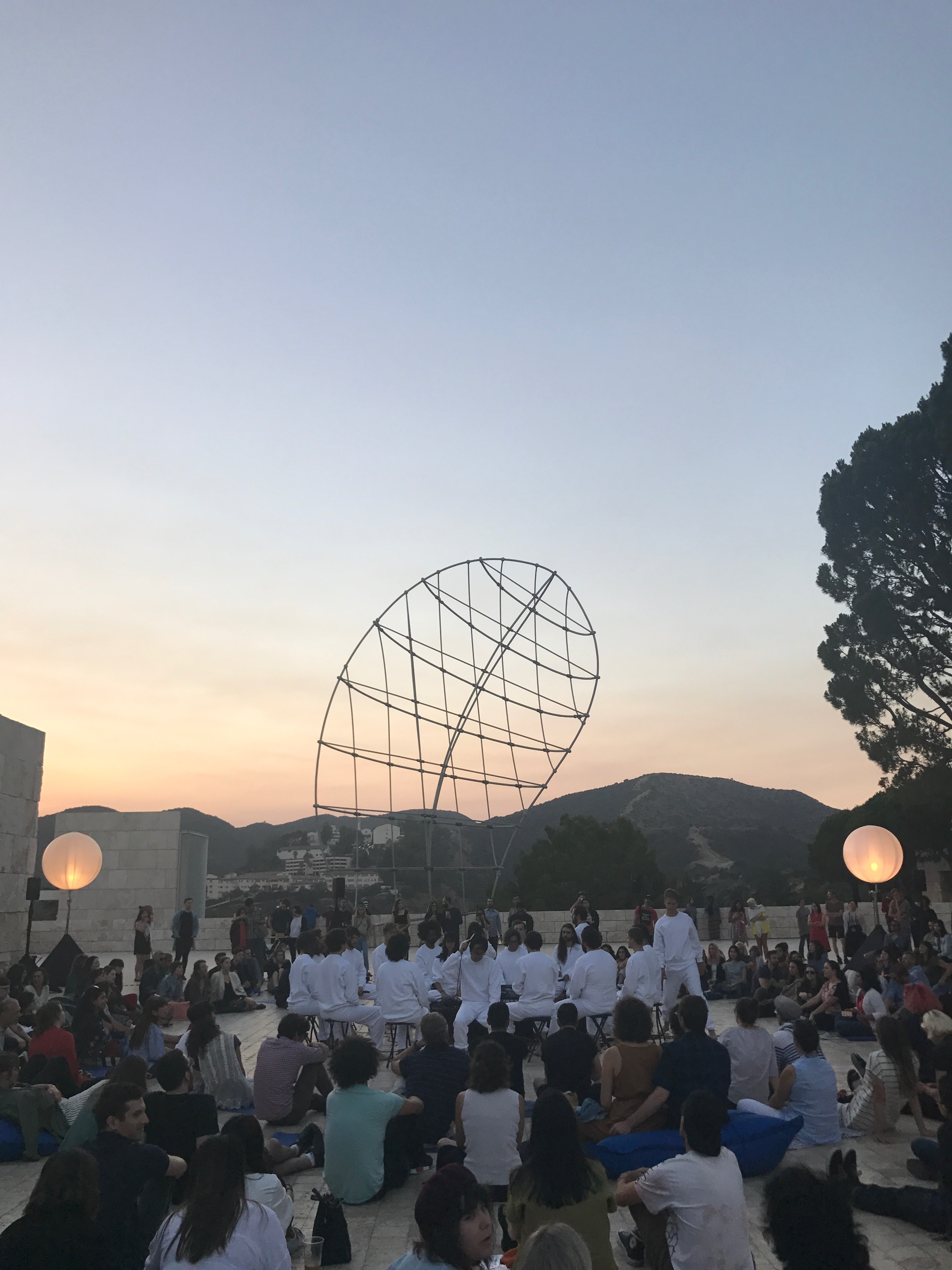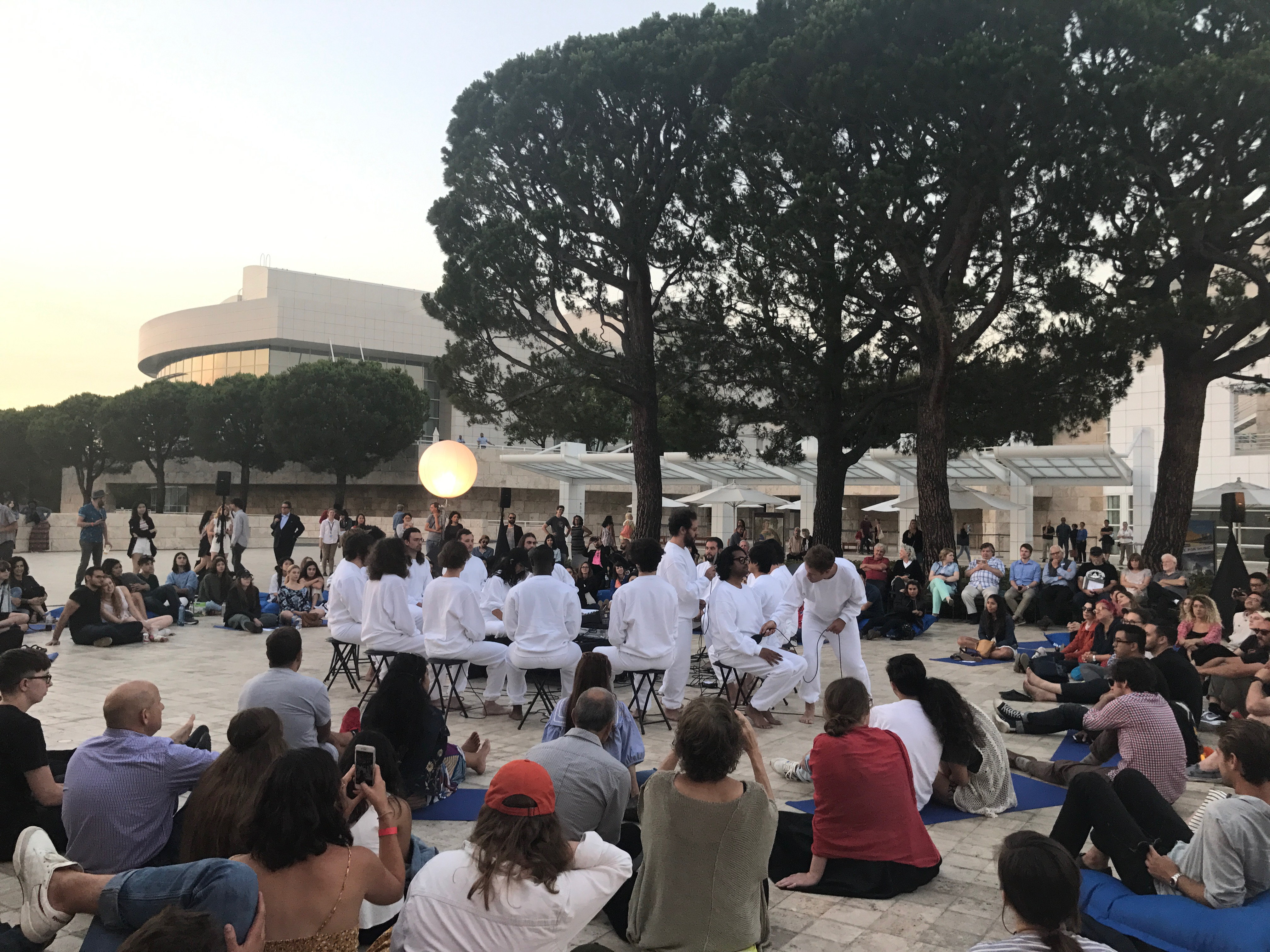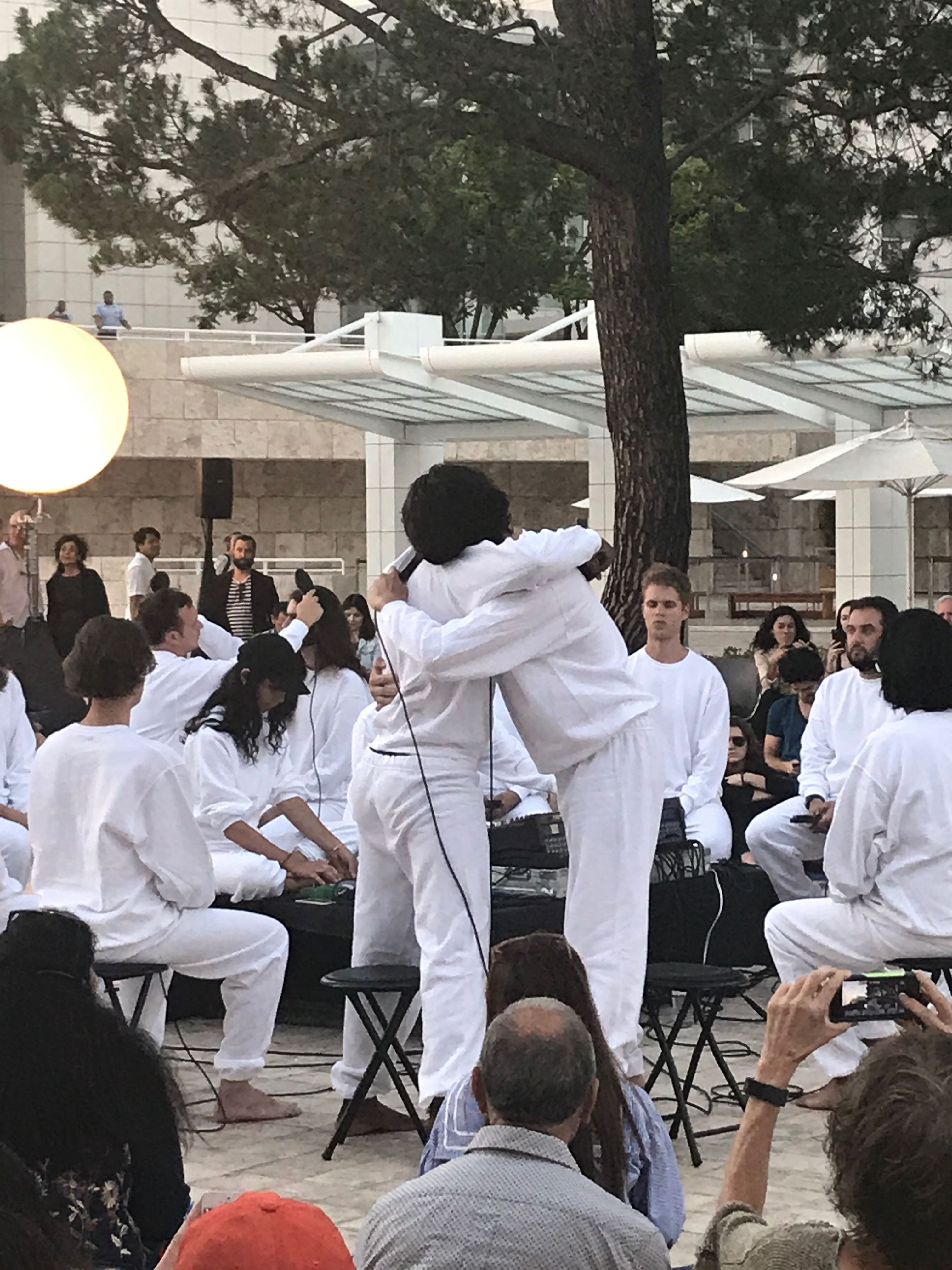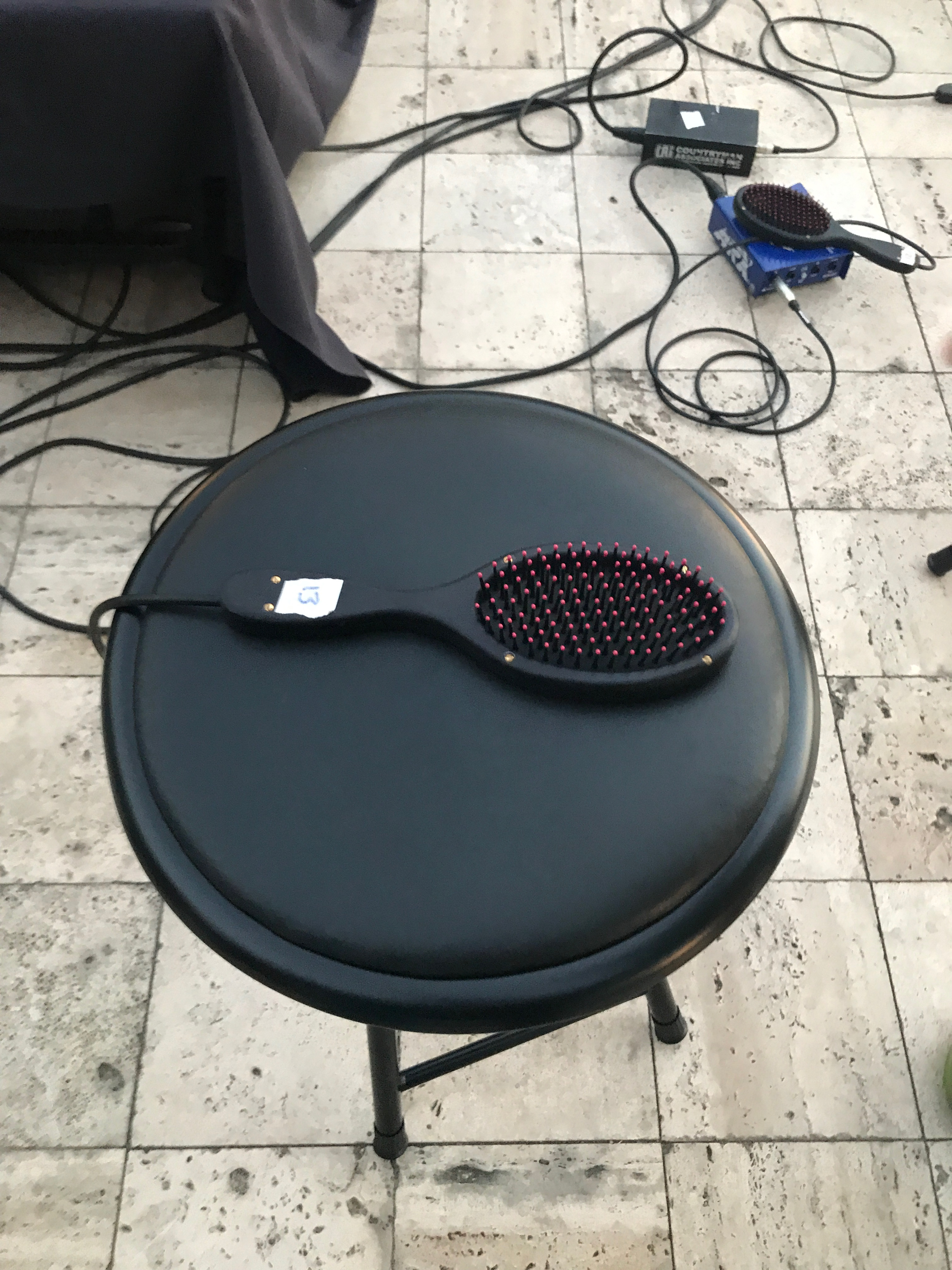 Artist Molly Surno presents We of Me, a performance featuring musician Brian Chase of the Yeah Yeah Yeahs, wherein 20 men perform a choreographed soundscape using hand-crafted musical hair brushes. The performers, arranged in a circle, manipulate their hair to generate tones from the various textures amplified through the electric brush-instruments.

Surno and Chase mix the sound in real time. The distortions result in a meditative, repetitive, layered composition. Taking its title, We of Me, from Carson McCuller's novel Member of the Wedding —in which the protagonist describes her desire to unify and fantasy to belong— the performance utilizes the sounds and repetitive gestures associated with the intimate ritual of grooming to merge the performers and the onlookers into a collective experience. Recalling La Monte Young's projects Dream House and Theater of Eternal Music, as well as sound baths held in Edward Van Tassel's Integratron structure, this composition activates and complicates the physical and emotional effects of sound on the individual and the collective body.

Molly Surno is a Brooklyn-based installation artist who works in film and video, sculpture, sound, and photography. She received her MFA from Columbia University in 2013. Her work has been exhibited internationally at the Essl Museum and the Salzburg Museum of Modern Art. She is also the founder and director of Cinema 16, which pairs contemporary musicians with experimental films. Cinema 16 has been featured at the Metropolitan Museum of Art, The Kitchen, MoMA/PS1, among others.

Performed by: Brian Chase, Dylan Ryan, Esteban Allard-Valdivieso, Harley Cortez, Ben Warwas, Luke Forsyth, Nicholas Nauman, Jesse Levine, Nicholas Shuminsky, Andrew Dalziell, Aron Silverstein, Ian Martin, Tristan Taylor, Kwesi James, Zach Dresler, Jeremiah Chiu, Mansoor Amjed, Booker Stardrum, Ben Babbitt, and Jesse Nicholas Quebbeman-Turley.

"Artists Comb Through the Getty Center, Making Music with Hairbrushes and More," HYPERALLERGIC, July 11, 2017, by Matt Stromberg.