Sarah Cooper is a curator, writer, and art historian based in Los Angeles.
She is the Public Programs Specialist for performance at the J. Paul Getty Museum, where she directs the experimental performance series
Ever Present
, among other programs.
She has organized programs featuring artists and musicians including Kim Gordon, Simone Forti, Brendan Fernandes, Patti Smith, Lonnie Holley, Martin Creed, Midori Takada, Helado Negro, Moor Mother, David Wojnarowicz, Derek Jarman, and Solange Knowles.
In addition, Sarah has held positions at The Museum of Modern Art and the Guggenheim Museum in New York, the Royal Academy in London, and the Andy Warhol Museum in Pittsburgh.
She holds a Master's Degree in Art History from Hunter College, New York. Her thesis,
Expanding Experimentalism: Popular Music and Art at the Kitchen in New York City, 1971-1985
, explores the creative output of artists' bands and the relationship between popular music and avant-garde performance practices.
sarahannecooper [at] gmail.com
Julianna Barwick & Matthew Brandt
April 25, 2015
Getty Museum, Los Angeles

For this unique collaboration, Julianna Barwick performed to a new film work by acclaimed photographer Matthew Brandt. Created for the event, Brandt captured images of the Getty Center and videoed their process of decay after they were subjected to various natural and synthetic elements. In addition to rare video work, the film also marked Brandt's first experimentation with computer-generated animations, which are embeded throughout, showing black viscus liquid invading museum spaces. Brandt also created a limited edition woodblock print featuring notation of Barwick's music. This artistic collaboration continued for a second iteration staged in the Museum of Modern Art one year later in 2016.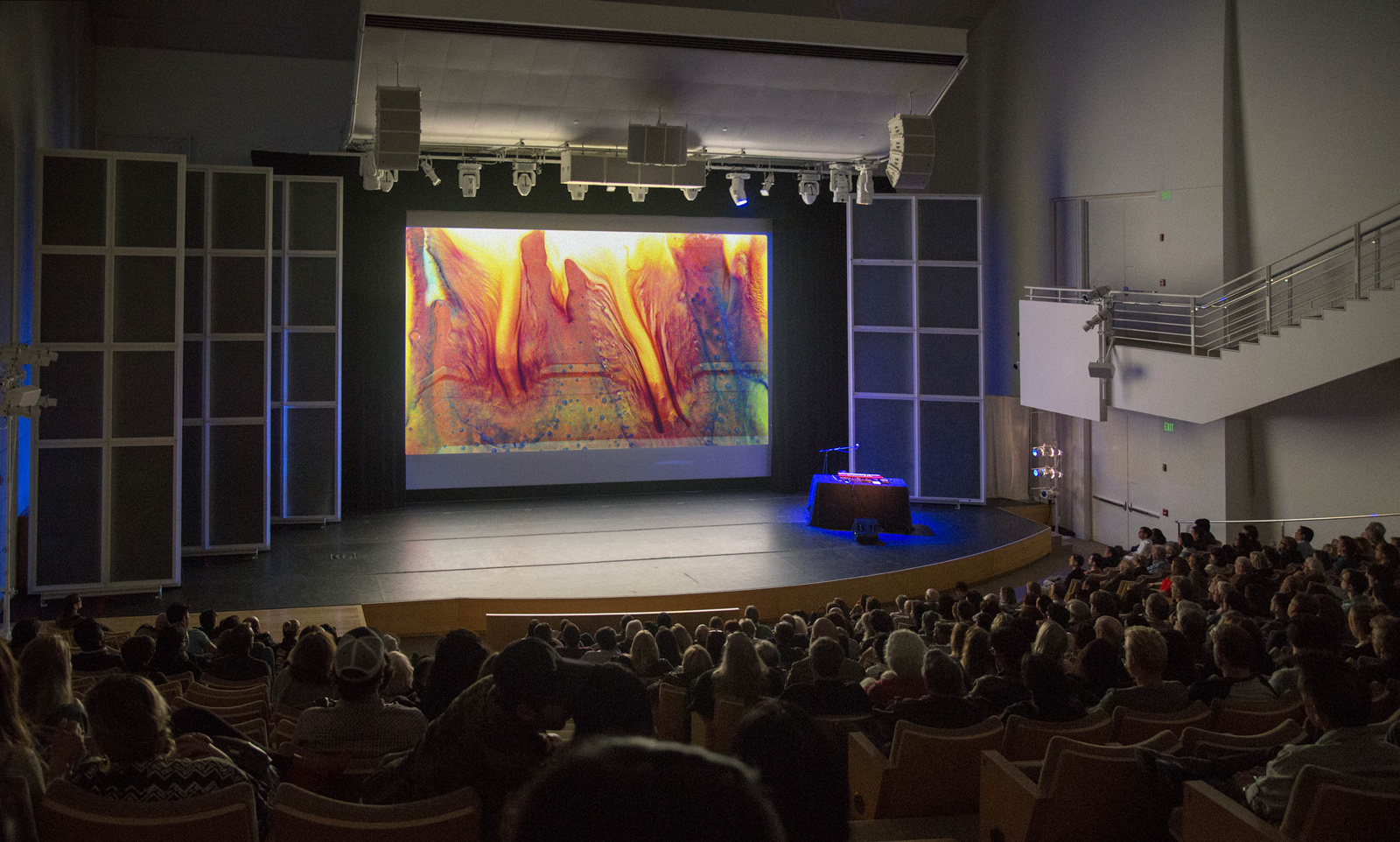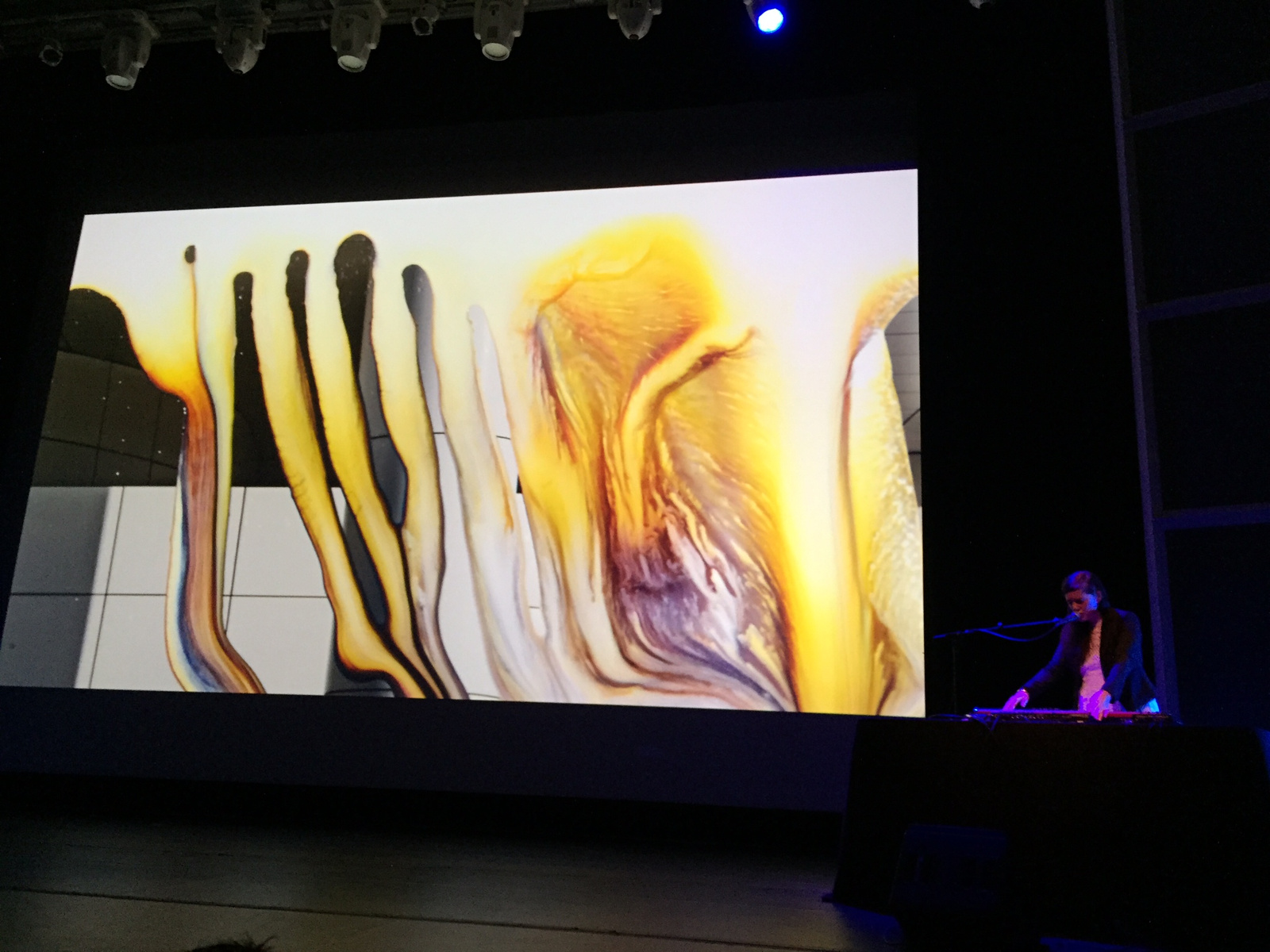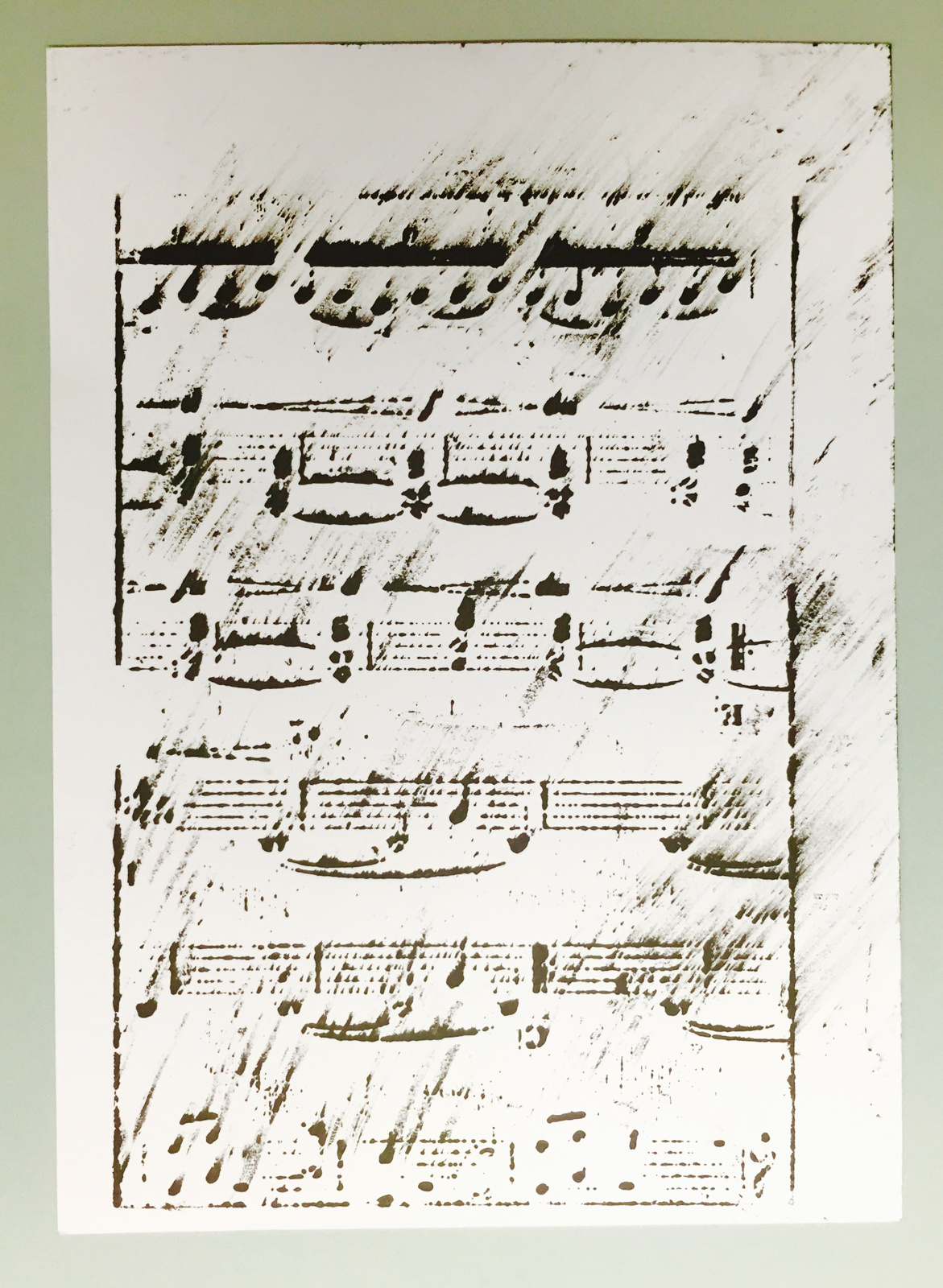 Building off of the exhibition Light, Paper, Process: Reinventing Photography, which investigates experimental darkroom practices, musician Juilanna Barwick teams up with one of its featured artists, Matthew Brandt, to create a visual concert.

Ethereal singer Barwick creates dazzling, largely wordless constructions of loops and layers that transport you to otherworldly sonic landscapes. Like the light manipulated by the exhibition's photographers, Barwick's compositions isolate the voice as a malleable artistic material. Her acclaimed 2013 album Nepenthe was recorded in Reykjavik with Sigur Rós/Jónsi producer Alex Somers, and according to Pitchfork, "deserves mention among the best and most artful ambient music being made today."

Los Angeles-based photographer Matthew Brandt will lend his signature chromatic alchemy to still and moving images for a new work created especially for this event. As seen in his series "Lakes and Reservoirs," Brandt often incorporates physical elements like water and dirt into his image-making process. For this concert event, Brandt has collected images of the Getty and the Harold M. Williams Auditorium itself as raw material, creating a lush and evocative visual counterpoint to Barwick's music.

Photos by Matthew Brandt.