Jessica Pratt
with the Mad Alchemy Light Show
October 10, 2015
Getty Museum, Los Angeles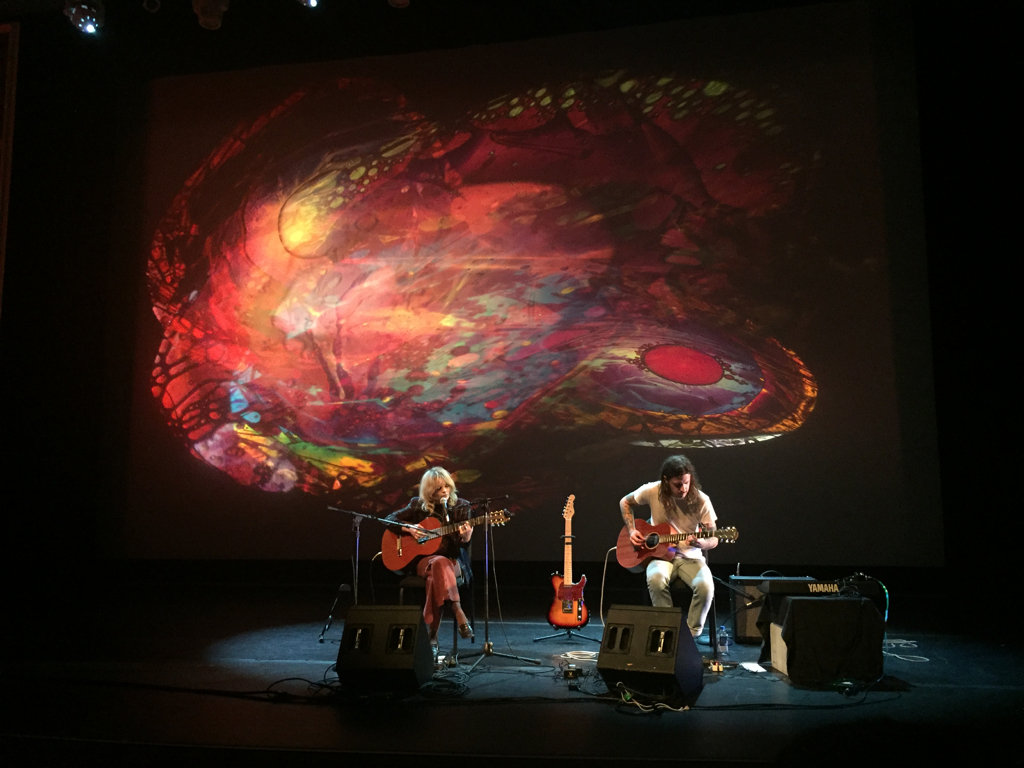 Jessica Pratt is a Los Angeles-based singer-songwriter whose singular voice and transfixing, intimate performances are rooted in a California tradition of quiet psychedelia, epitomized by female cult folk legends like Linda Perhacs and Sibylle Baier. However, Pratt's sound is impossible to fully sum up within a folk context. The acoustic dream-pop meditations on her sophomore album, On Your Own Love Again, are enriched by a distinctly British perspective, evoking the high-pitched eccentricities of Kate Bush, the delicate pop melodies of early Marianne Faithfull, and the lingering introspection of Nick Drake.

While living in San Francisco, Pratt worked in relative obscurity, making bedroom recordings. She was discovered and championed by Tim Presley, the mastermind behind the excellent psychedelic rock outfit White Fence, who famously put up his entire life savings to release Pratt's first record. Its follow up, On Your Own Love Again, was released by the storied independent label Drag City, making her labelmates with figures like Bill Callahan, Joanna Newsom, and Bonnie "Prince" Billy.

Pratt's songwriting contains an intoxicating warmth and manages to take conventional pop hooks, interpreted with craft and humor, and push them into weird, otherworldly places. As NPR wrote, "With little more than a weary sigh, Pratt flips the banal into the magical; she makes listeners wonder about the circumstances she describes. There's more. You can feel it in the pauses, the implications, the breath." Appearing on the heels of a national tour with indie luminaries Beach House, Jessica Pratt will perform in the architecturally striking Harold M. Williams Auditorium, a space distinctly receptive to quietly compelling and nuanced performances.