Sarah Cooper is a curator, writer, and art historian based in Los Angeles.
She is the Public Programs Specialist for performance at the J. Paul Getty Museum, where she directs the experimental performance series
Ever Present
, among other programs.
She has organized programs featuring artists and musicians including Kim Gordon, Simone Forti, Brendan Fernandes, Patti Smith, Lonnie Holley, Martin Creed, Midori Takada, Helado Negro, Moor Mother, David Wojnarowicz, Derek Jarman, and Solange Knowles.
In addition, Sarah has held positions at The Museum of Modern Art and the Guggenheim Museum in New York, the Royal Academy in London, and the Andy Warhol Museum in Pittsburgh.
She holds a Master's Degree in Art History from Hunter College, New York. Her thesis,
Expanding Experimentalism: Popular Music and Art at the Kitchen in New York City, 1971-1985
, explores the creative output of artists' bands and the relationship between popular music and avant-garde performance practices.
sarahannecooper [at] gmail.com
Jordi
Ever Present: Cosmos
July 13, 2019
Getty Museum, Los Angeles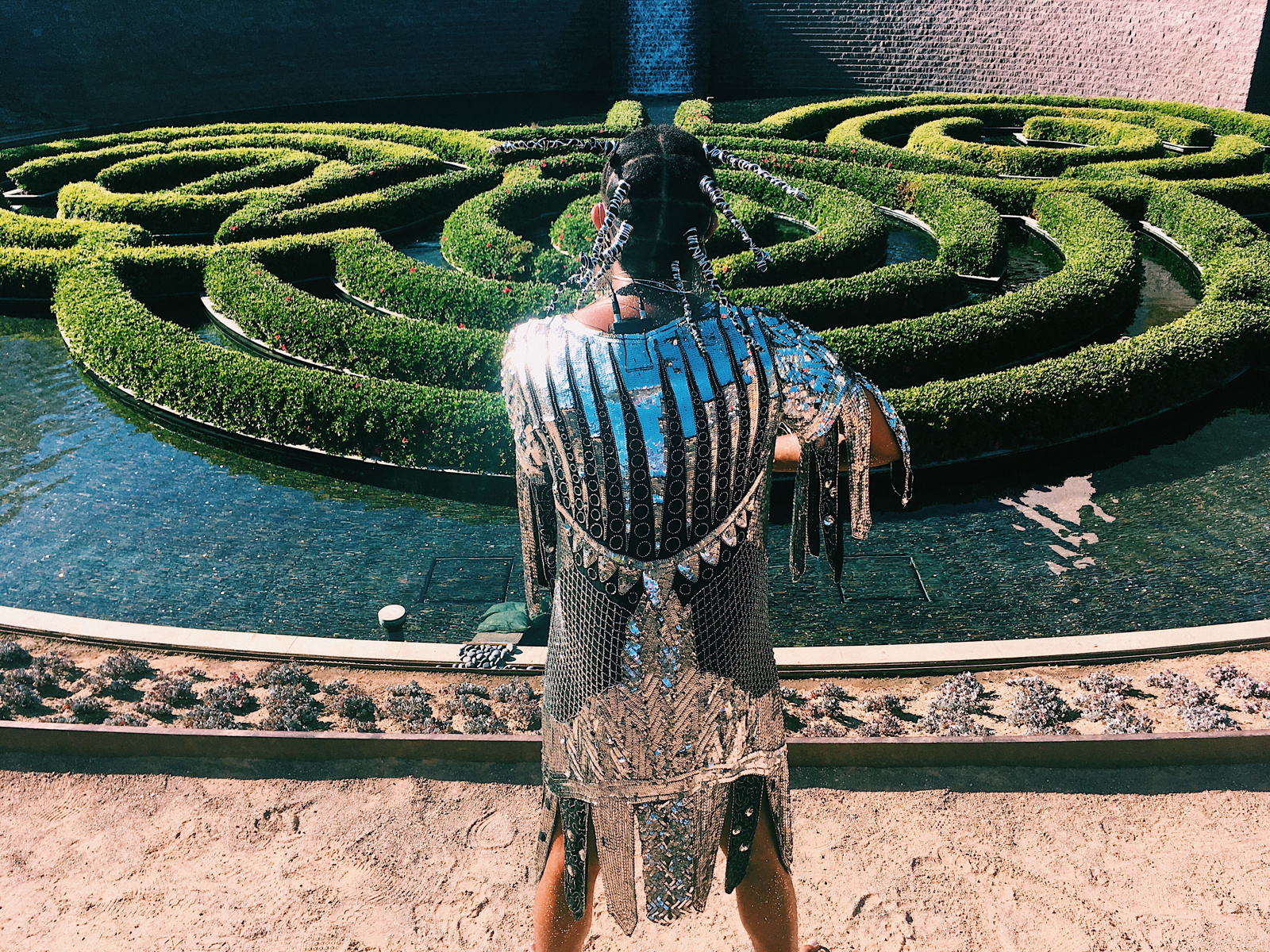 Inspired by the exhibition The Wondrous Cosmos in Medieval Manuscripts, Ever Present brings together a group of artists who integrate the intergalactic into their varied work.

Multidimensional artist and Afrofuturist Jordi navigates the Getty site as an otherworldly being, weaving healing energy between herself, visitors, and the cosmos. Recently returned from a residency at the Banff Art Center in Alberta, Canada, Jordi's practice vacillates between performance, healing, music, texts, and fashion. Recent projects include a collaboration with Black Queer Artist Collective #SNATCHPOWER at L.A. experimental art space NAVEL, the audiobook Stone Phoenix, released this year, and a film, ODES, premiering at the Colorado Film Festival in September 2019.