Sarah Cooper is a curator, writer, and art historian based in Los Angeles.
She is the Public Programs Specialist for performance at the J. Paul Getty Museum, where she directs the experimental performance series
Ever Present
, among other programs.
She has organized programs featuring artists and musicians including Kim Gordon, Simone Forti, Brendan Fernandes, Patti Smith, Lonnie Holley, Martin Creed, Midori Takada, Helado Negro, Moor Mother, David Wojnarowicz, Derek Jarman, and Solange Knowles.
In addition, Sarah has held positions at The Museum of Modern Art and the Guggenheim Museum in New York, the Royal Academy in London, and the Andy Warhol Museum in Pittsburgh.
She holds a Master's Degree in Art History from Hunter College, New York. Her thesis,
Expanding Experimentalism: Popular Music and Art at the Kitchen in New York City, 1971-1985
, explores the creative output of artists' bands and the relationship between popular music and avant-garde performance practices.
sarahannecooper [at] gmail.com
Ever Present: Dissonant Days

Getty Museum, Los Angeles
April 30, 2022



Eight artists present performances imbued with both beauty and urgency, a hallmark of life during these unsettled, dissonant days. Sonic and movement-based moments unfold throughout the afternoon at various locations across the Getty Center. Offering a spectrum of strategies that include noise, synthesis, improvisation, and the abstraction of traditional forms, these artists both reflect and complicate the serenity of their surroundings. Tickets available April 16.

Featuring:
An Only Child and Saturn Risin9
Adee Roberson
Walt McClements
Julius Smack
Syko Friend
Nailah Hunter
Videos by Austyn Rich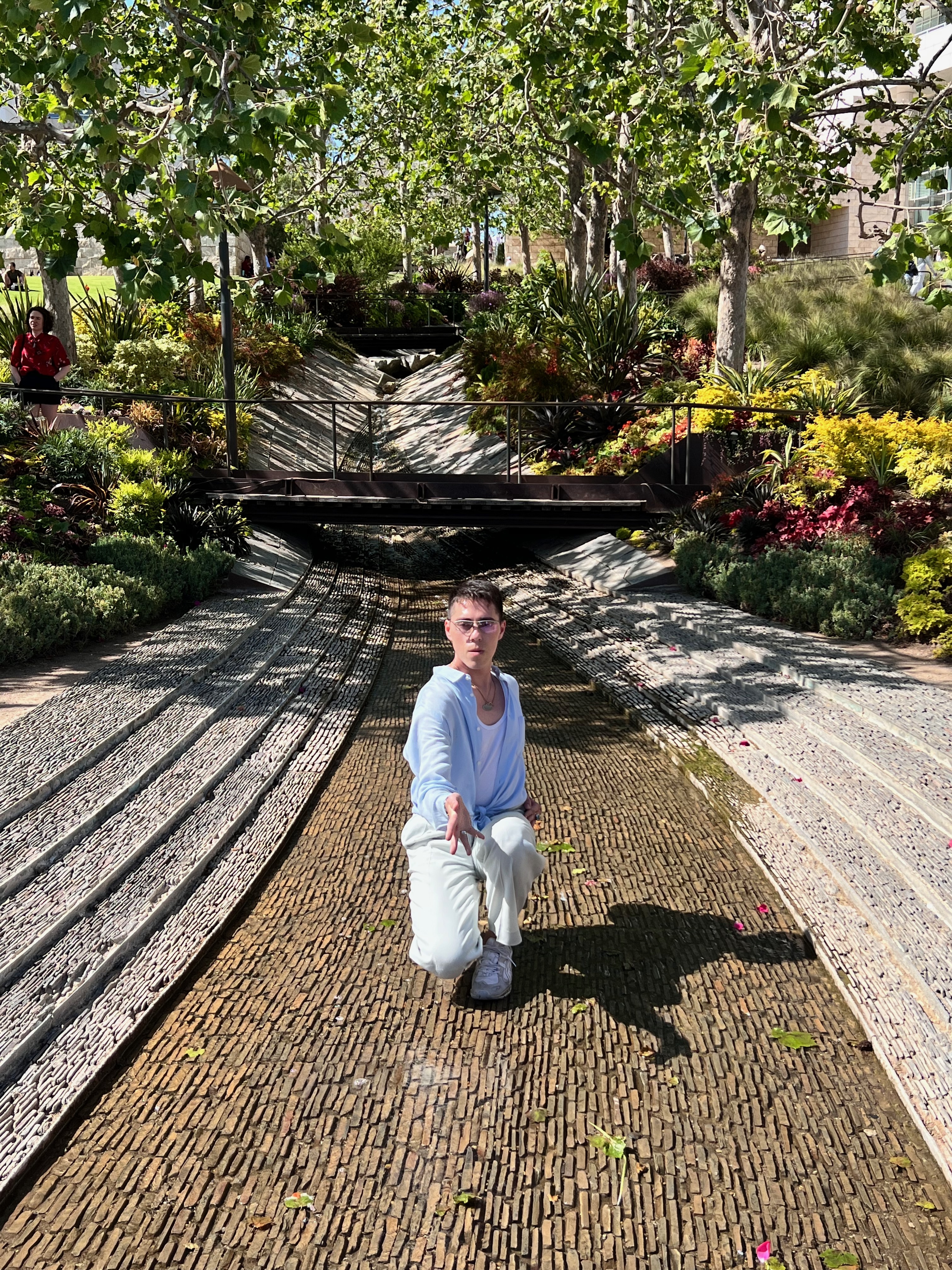 .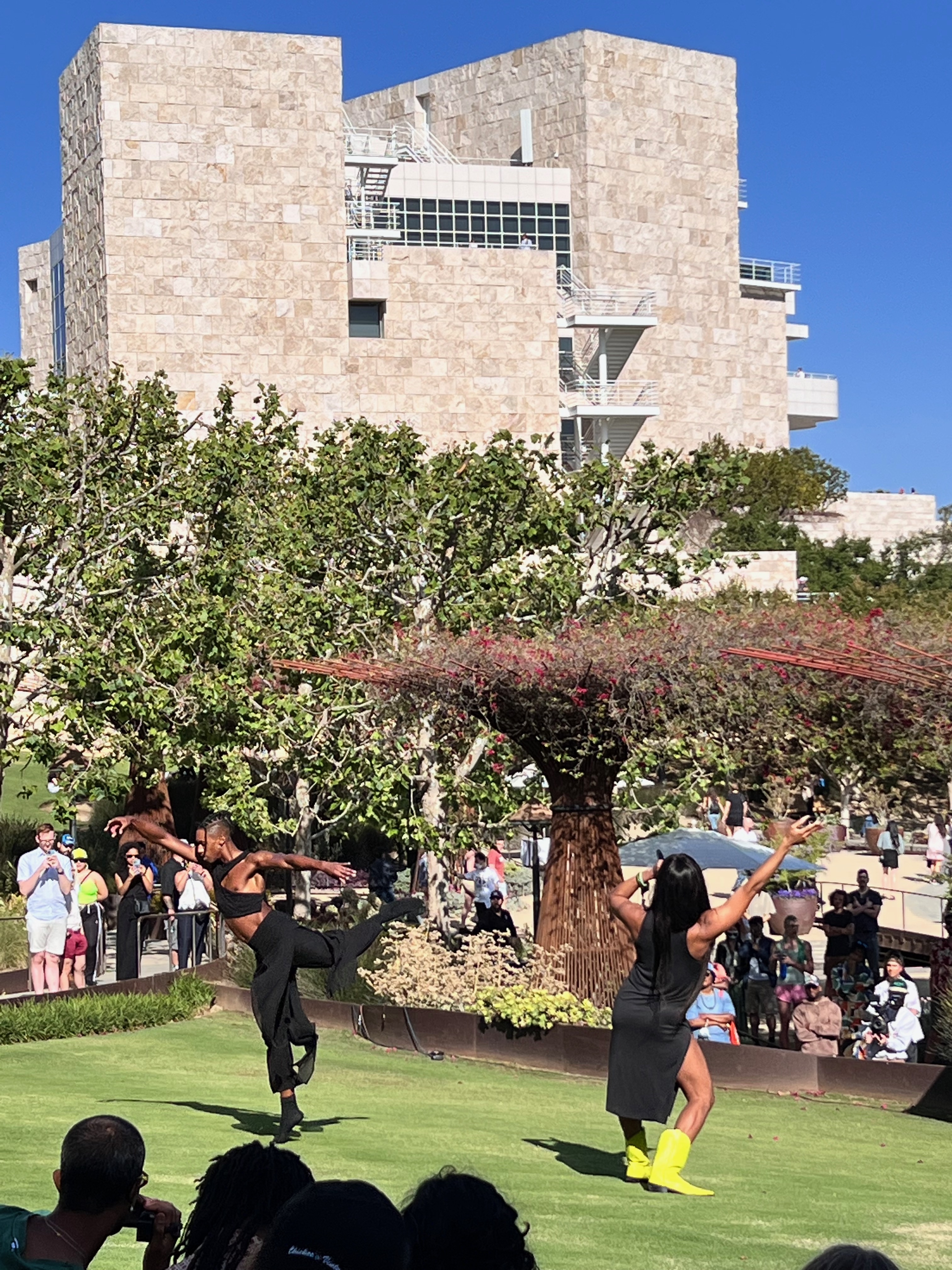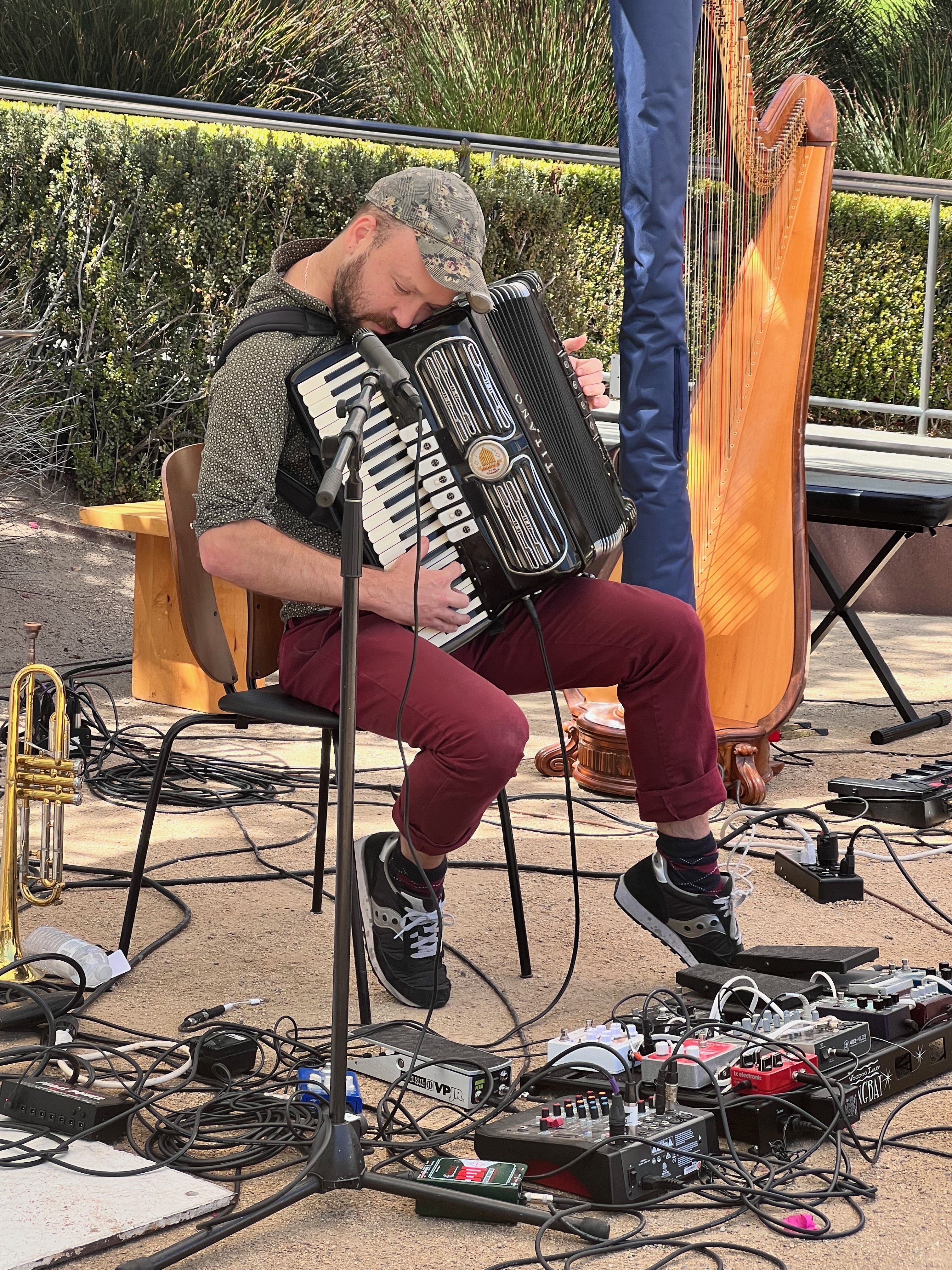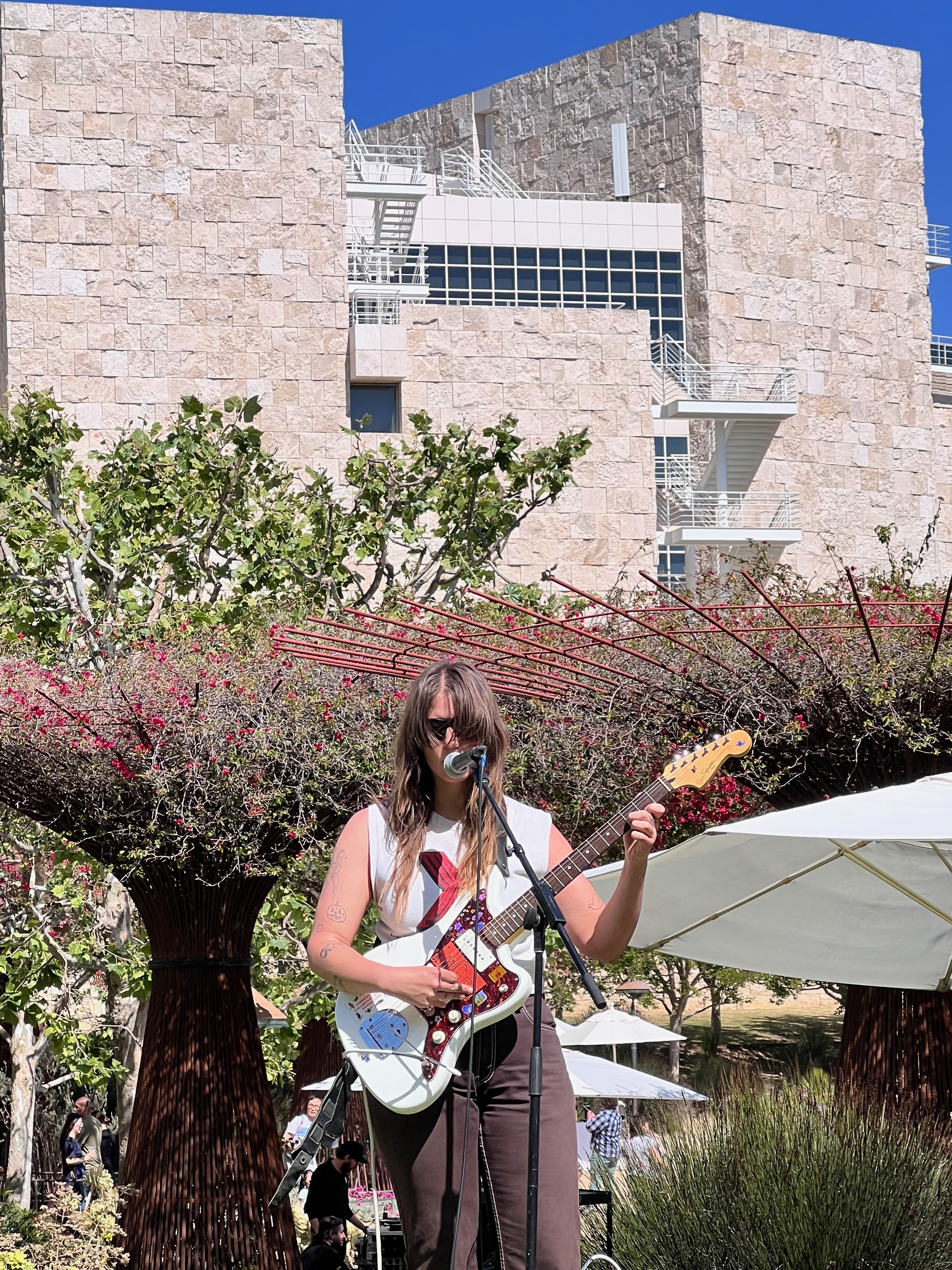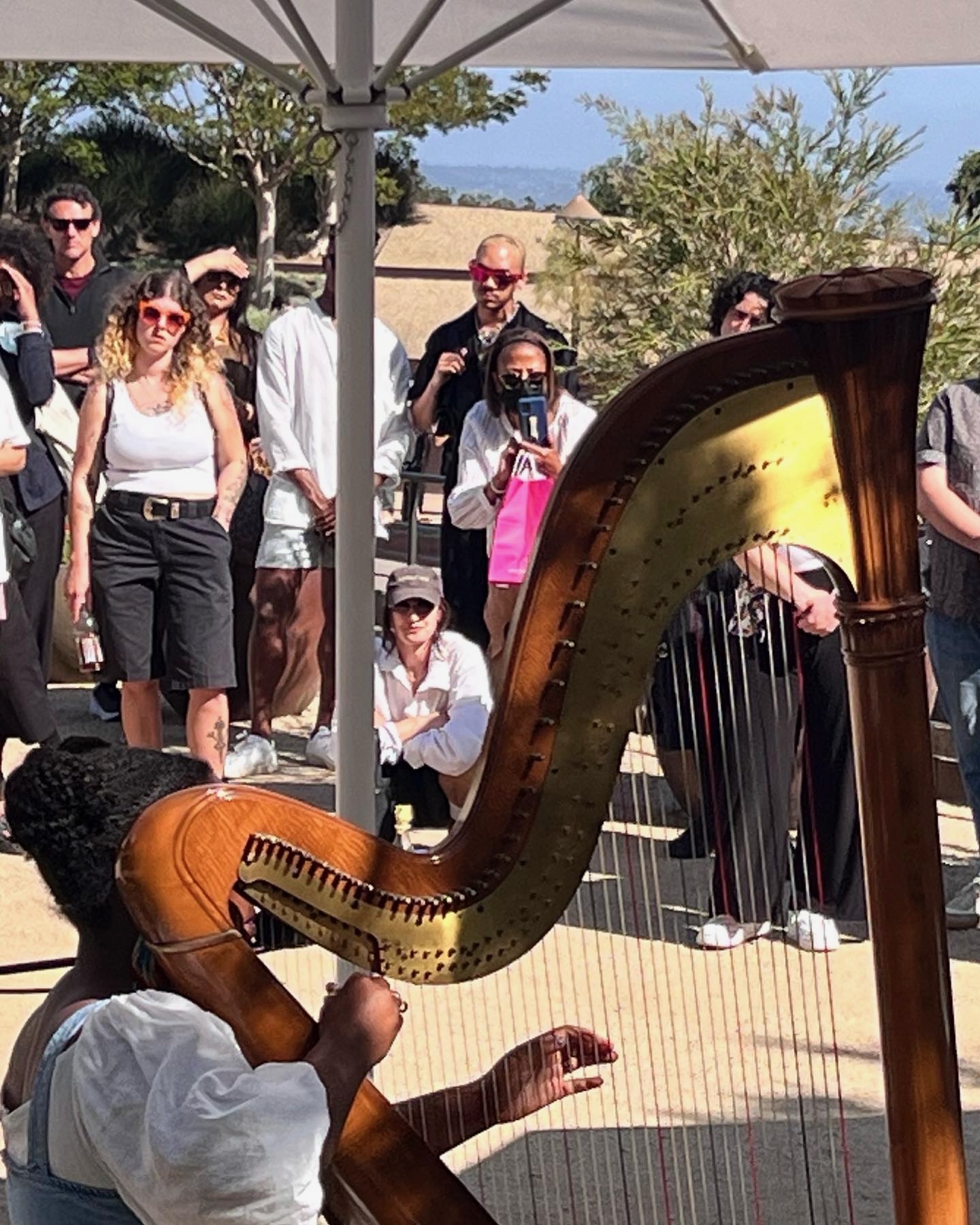 .