Sarah Cooper is a curator, writer, and art historian based in Los Angeles.
She is the Public Programs Specialist for performance at the J. Paul Getty Museum, where she directs the experimental performance series
Ever Present
, among other programs.
She has organized programs featuring artists and musicians including Kim Gordon, Simone Forti, Brendan Fernandes, Patti Smith, Lonnie Holley, Martin Creed, Midori Takada, Helado Negro, Moor Mother, David Wojnarowicz, Derek Jarman, and Solange Knowles.
In addition, Sarah has held positions at The Museum of Modern Art and the Guggenheim Museum in New York, the Royal Academy in London, and the Andy Warhol Museum in Pittsburgh.
She holds a Master's Degree in Art History from Hunter College, New York. Her thesis,
Expanding Experimentalism: Popular Music and Art at the Kitchen in New York City, 1971-1985
, explores the creative output of artists' bands and the relationship between popular music and avant-garde performance practices.
sarahannecooper [at] gmail.com
Reggie Watts
July 8, 2017
Off the 405
Getty Museum, Los Angeles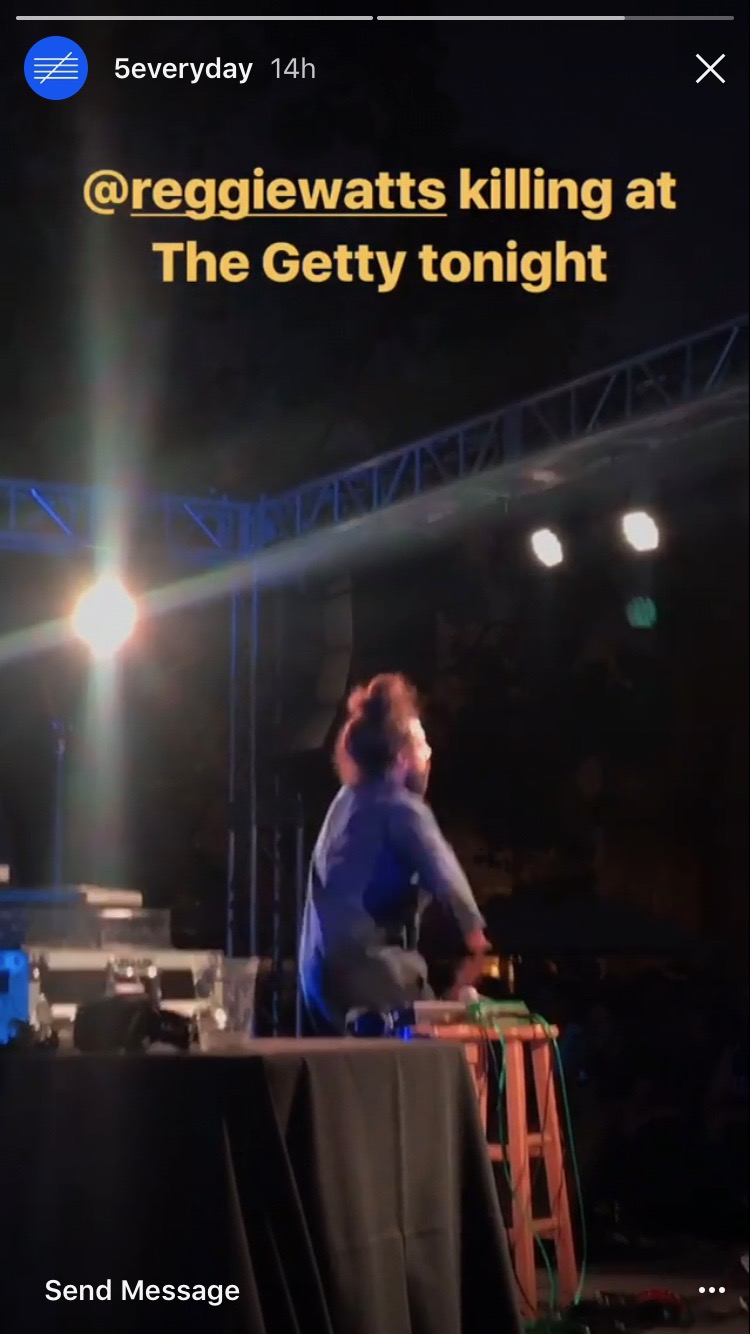 Internationally renowned musician, beatboxer, and comedian Reggie Watts brings his formidable voice, looping pedals, and vast imagination to blend and blur the lines between music and comedy. Bandleader of the Late Late Show with James Corden, Watts has joined the likes of LCD Soundsystem, DEVO, Regina Spektor, and Jack White for music projects and tours, and performed stand-up specials on major networks. LA's conceptual pop band YACHT joins for a DJ set.