Sarah Cooper is a curator, writer, and art historian based in Los Angeles.
She is the Public Programs Specialist for performance at the J. Paul Getty Museum, where she directs the experimental performance series
Ever Present
, among other programs.
She has organized programs featuring artists and musicians including Kim Gordon, Simone Forti, Brendan Fernandes, Patti Smith, Lonnie Holley, Martin Creed, Midori Takada, Helado Negro, Moor Mother, David Wojnarowicz, Derek Jarman, and Solange Knowles.
In addition, Sarah has held positions at The Museum of Modern Art and the Guggenheim Museum in New York, the Royal Academy in London, and the Andy Warhol Museum in Pittsburgh.
She holds a Master's Degree in Art History from Hunter College, New York. Her thesis,
Expanding Experimentalism: Popular Music and Art at the Kitchen in New York City, 1971-1985
, explores the creative output of artists' bands and the relationship between popular music and avant-garde performance practices.
sarahannecooper [at] gmail.com
Yoko Ono Morning Peace
June 21, 2015
Getty Museum, Los Angeles
Organized with the Museum of Modern Art, New York

On the solstice at sunrise
celebrate mornings of
past, future, and now.
Listen to the world.
Touch each other
when the sun comes up.

y.o. spring 2015

Coffee was served with custom-created breakfast treats by SQIRL, served in glass jars inscribed with text inspired by Yoko Ono's original performance, where glass shards affixed with future dates were sold. A private viewing of objects by Yoko Ono in the Getty Research Institute's Special Collections.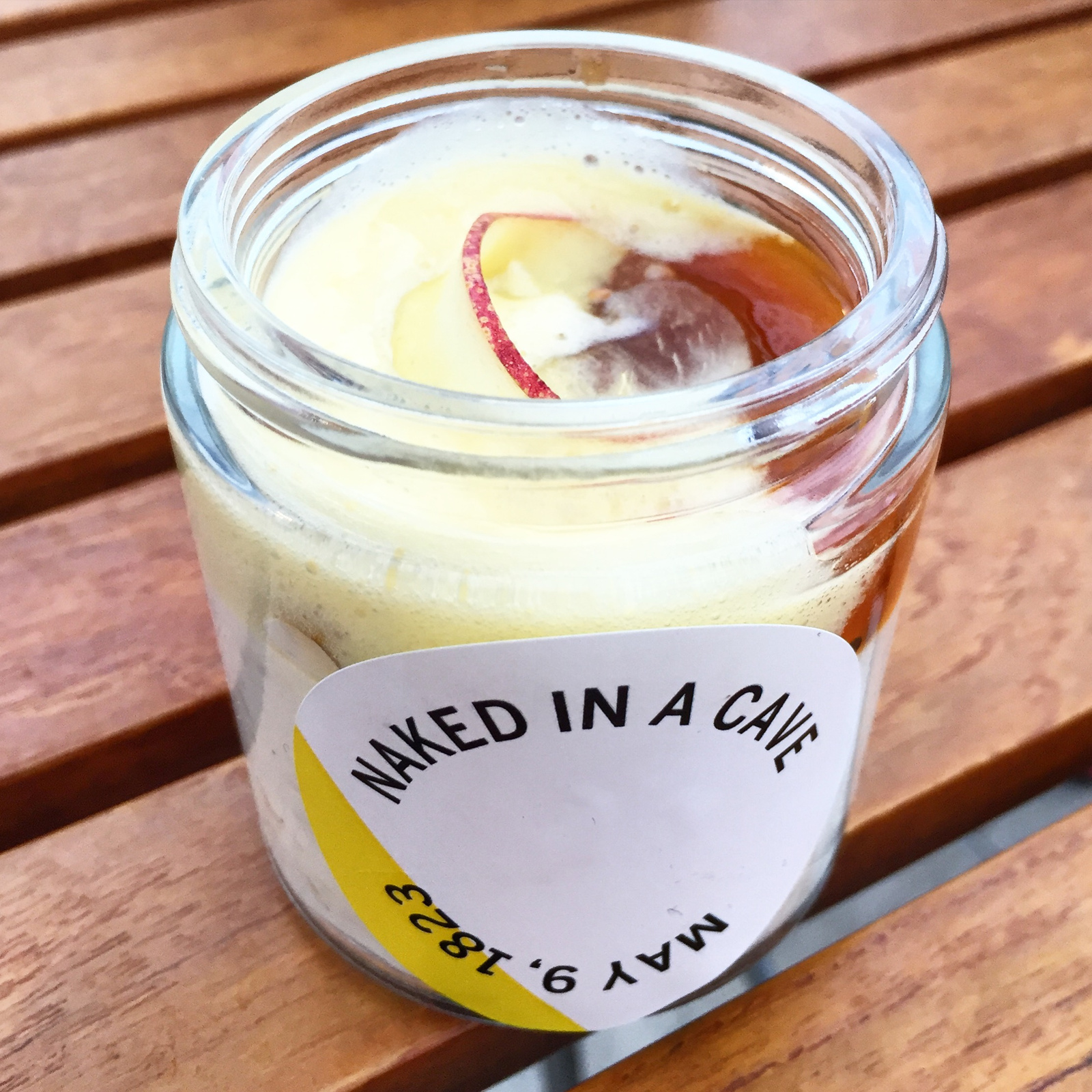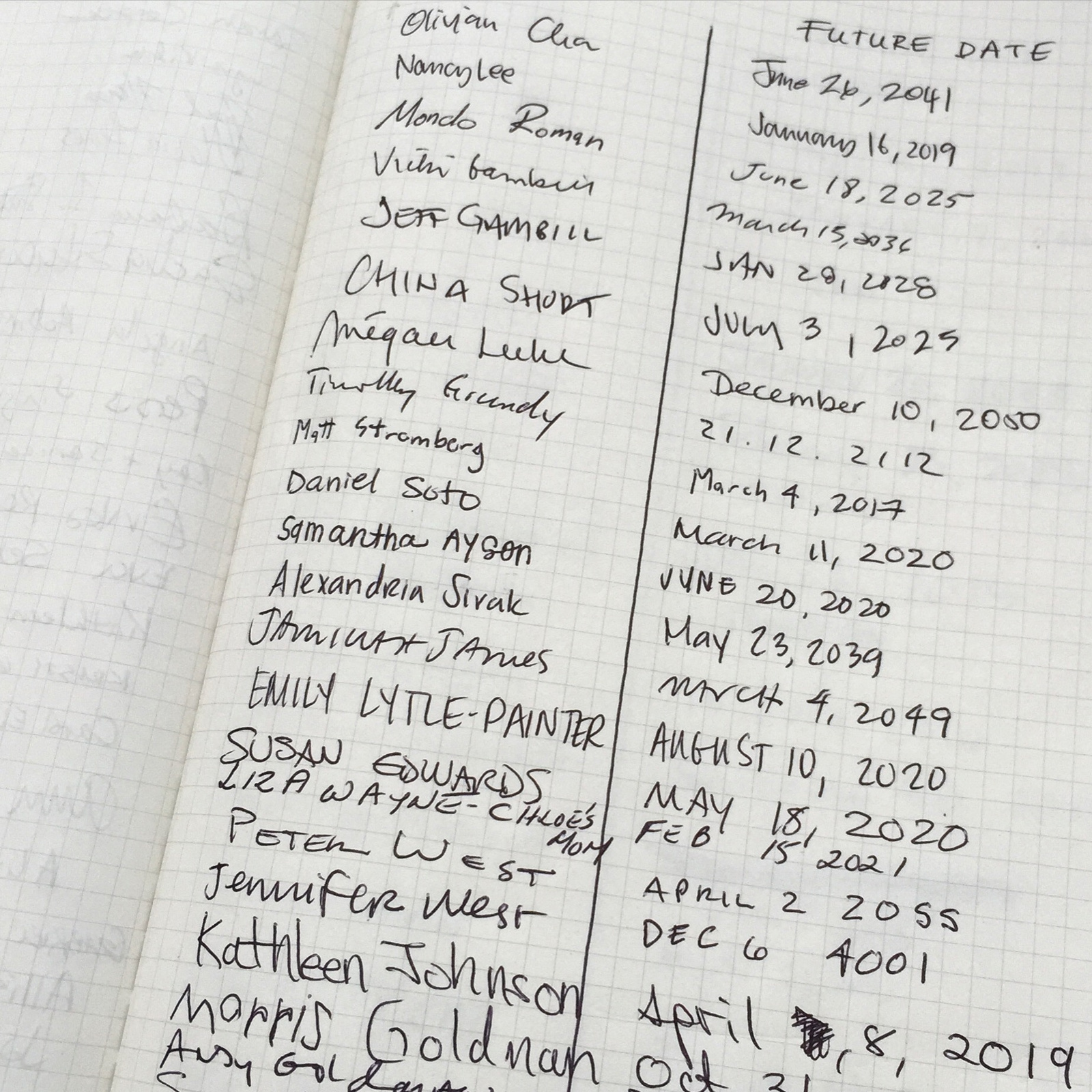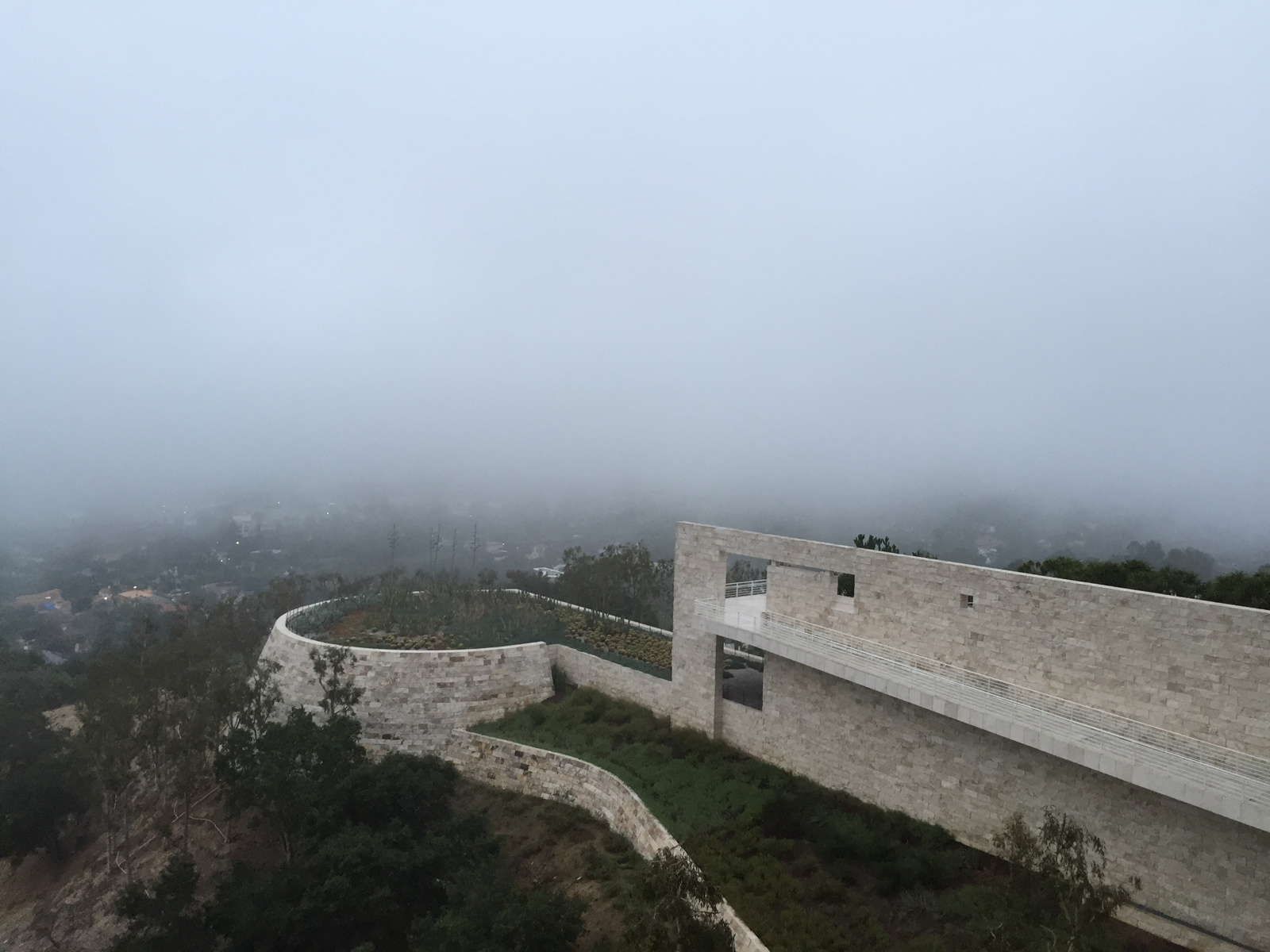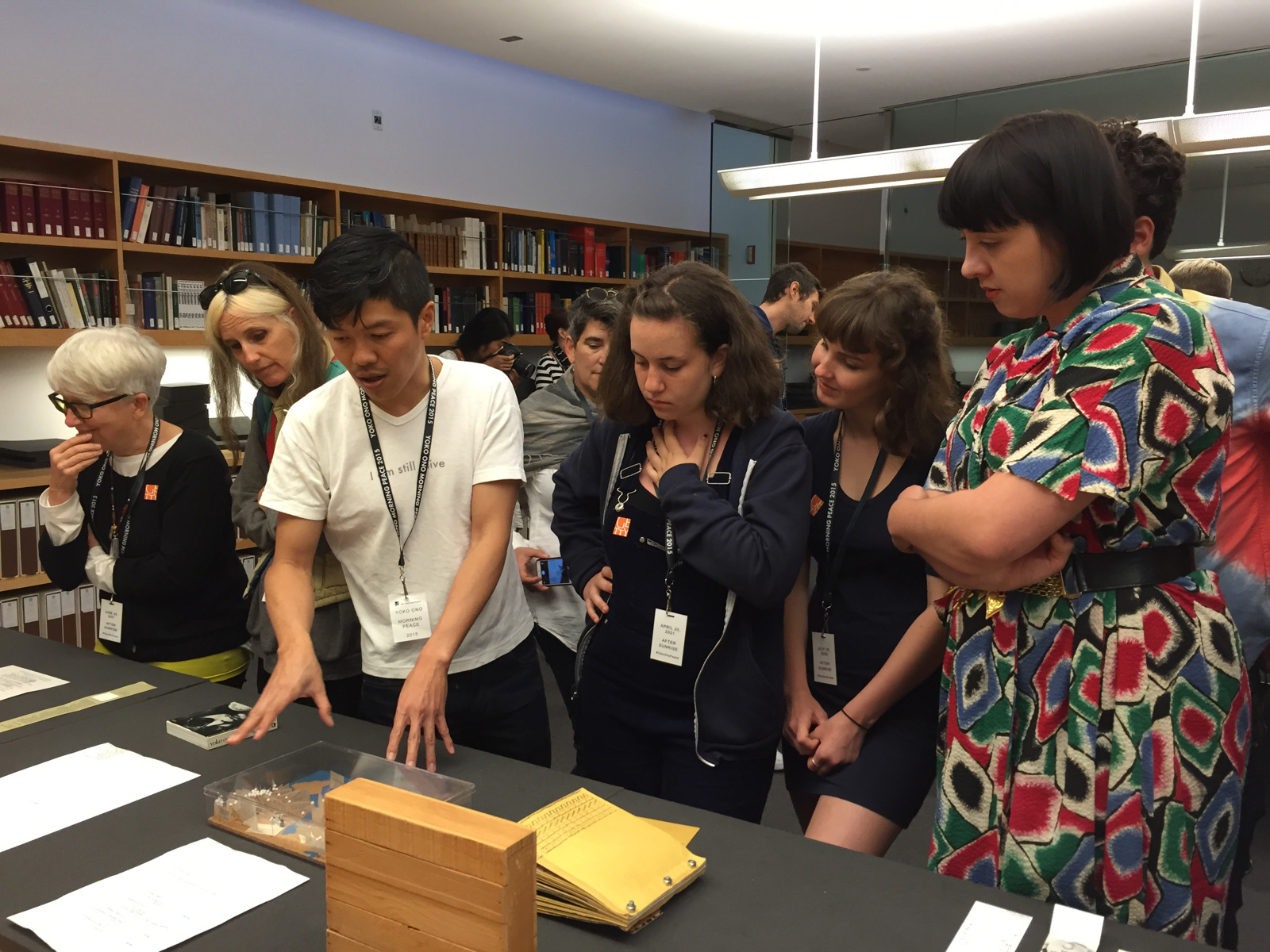 Organized with The Museum of Modern Art in New York in celebration of their retrospective exhibition Yoko Ono: One Woman Show, 1960–1971, museums in seven major cities around the globe are hosting sunrise gatherings for YOKO ONO MORNING PEACE 2015, an event designed by Yoko Ono based on her 1964 performance Morning Piece.

Morning Piece was first performed in Tokyo in 1964 and again on the roof of Ono's apartment building at 87 Christopher Street in New York in September 1965. At these events, attendees gathered at sunrise, and Ono sold artworks with typewritten pieces of paper attached to glass and other materials. Each specified a future date and a particular period of the morning (e.g., "February 3, 1987 after sunrise," "January 1, 1972 all morning"). Ono would inform buyers, "You can see the sky through it," and offer them the possibility of possessing something intangible: a future morning.

In addition to the J. Paul Getty Museum in Los Angeles, and The Museum of Modern Art in New York, international participating institutions include Fondazione La Triennale di Milano (Milan), Garage Museum of Contemporary Art (Moscow), the Istanbul Museum of Modern Art (Istanbul), M+ (Hong Kong), the Museum of Contemporary Art Australia (Sydney), and the Museum of Contemporary Art Tokyo (Tokyo). Each will host events at dawn allowing the celebration to continue for 24 hours as the sun rises in different time zones.

#YokoOnoPeace